Quality Roofing Service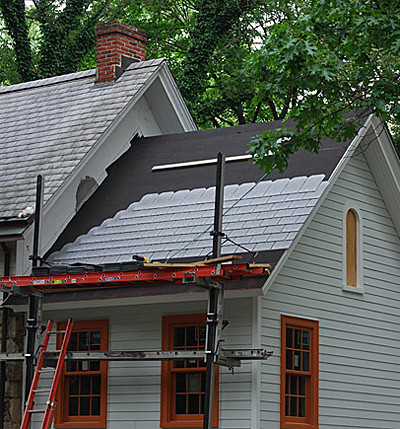 DVC Roofing – a wide range of roofing service for over 7 years. We have served the Bucks and Montgomery Counties with a commitment to service and value. We appreciate your interest and look forward to earning your business.
Established in 2005, DVC Roofing has the experience and expertise to get the job done right the first time. Our skilled professionals use only the finest tools and materials to install and repair your roof.
We provide personalized service and affordable rates. We offer expert roofing repair & installation, free estimates and 24 hour emergency service. We offer all size repairs for shingles, slate, cedar, metal, copper, EPDM and TPO roofs. If there's anything else we can do to make your experience any better, just ask. We appreciate the opportunity to serve you. If you have any questions or comments, or would like to schedule estimate please contact us.
Thank you, we look forward to hearing from you.