DVC Roofing Emergency Service
"We are here for you, 24/7″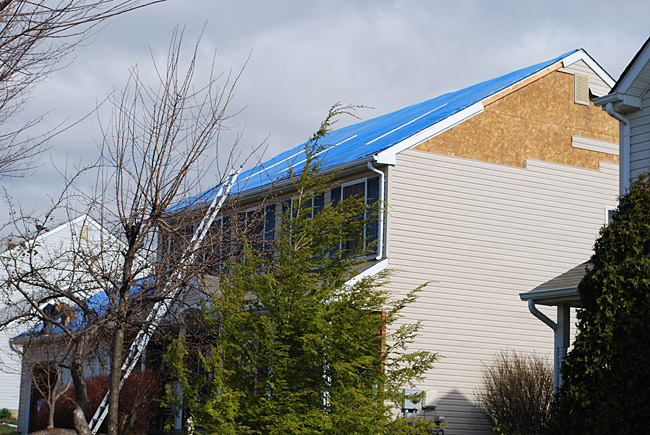 Our team is on call for you seven days a week.  You can count on DVC in the event that emergency roofing and siding service and repairs are needed due to a major leak, structural damage or penetration occurs.
(Example: A tree branch falls through your roof. Or strong winds or hail damage is caused, or you notice a large water mark or water dripping in a ceiling) our quick response helps to mitigate further damage.
We can install temporary tarp(s) in any size needed. We offer board up services to our clients as well as inspections for all insurance companies.
WE CAN EVEN COMPLETE REPAIRS ON THE SPOT WITH NO NEED TO RETURN FOR A SECOND REPAIR BILL.
DVC Roofing can work directly with your insurance company to get you your repairs or replacement completed fast.